Sidecountry Shovel Pack
If a snowsport athlete caught in an avalanche survives their fall, the probability that they are rescued alive drops sharply after roughly fifteen minutes under the snow. Every second counts in the race to locate and dig out an avalanche victim.
The Sidecountry Shovel Pack is a minimalist solution for snowsport athletes who access backcountry terrain from a ski resort's chair lifts. Such individuals don't necessarily want to carry a large pack, but must be prepared with at least three pieces of avalanche safety equipment: a beacon, probe, and shovel.
Providing instant access to both a probe and shovel without having to take off any gear, the Sidecountry Shovel Pack aids in reducing the amount of time required to locate and uncover an avalanche victim.
Additional Information
Sidecountry Shovel Pack Process Book
---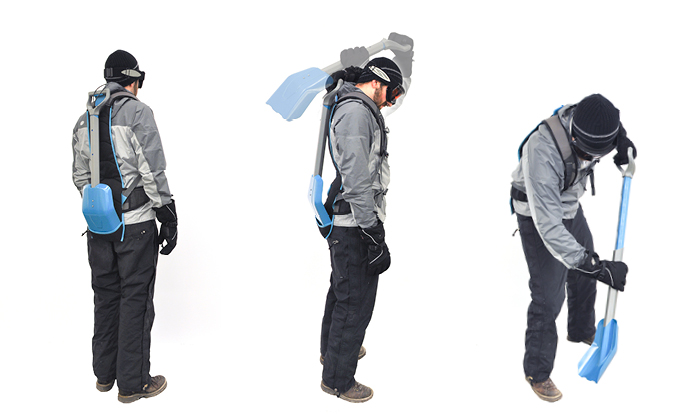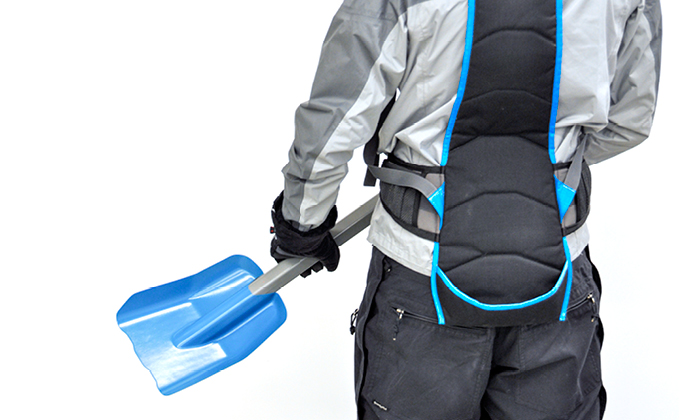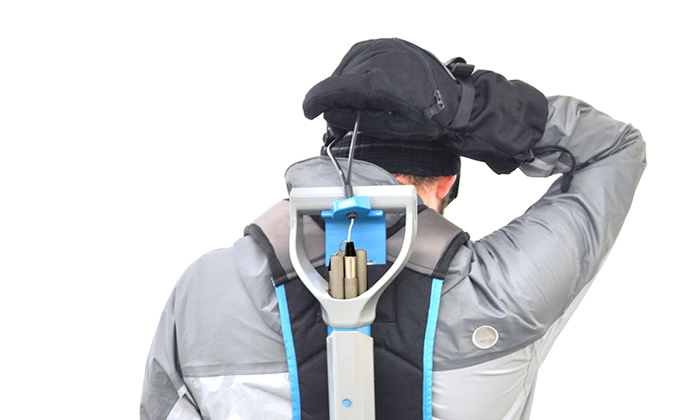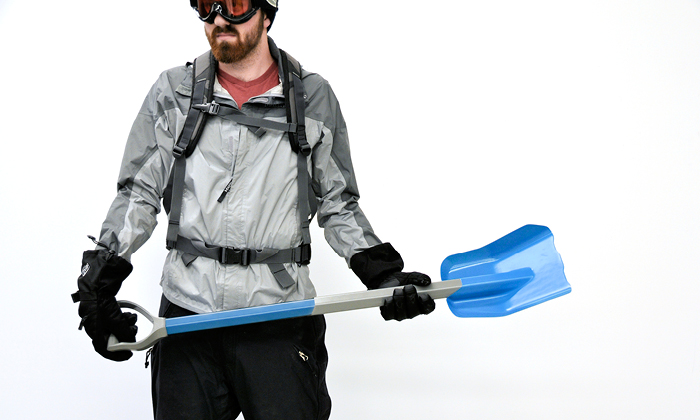 Flux Snowshoe
Snowshoes increase the surface area of a hiker's footprint to reduce the amount their feet sink into deep snow. This increased flotation provided by snowshoes allows hikers to more easily traverse snowy terrain.
Current solutions require hikers to walk with an awkward wide stance due to a lack of clearance between the side of the snowshoe and the hiker's opposite leg. Through the application of an origami inspired kinematic structure the Flux Snowshoe shrinks away as a hiker lifts their foot to take a step.
The degree of snowshoe expansion is controllable to adapt to a variety of snow conditions ranging from flat for powdery snow, to folded for icy snow. Integrated crampons with quick release bindings complete the system.
Additional Information
---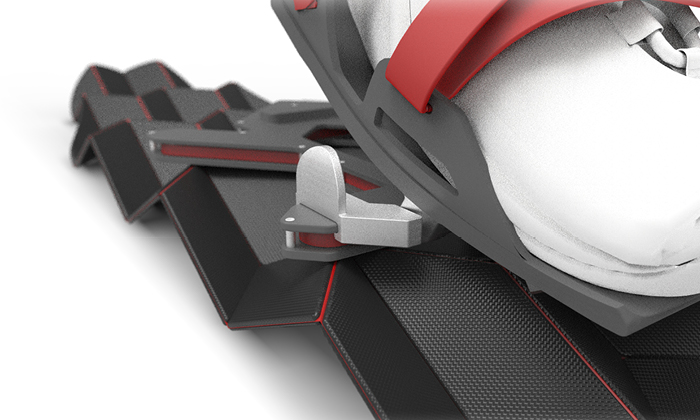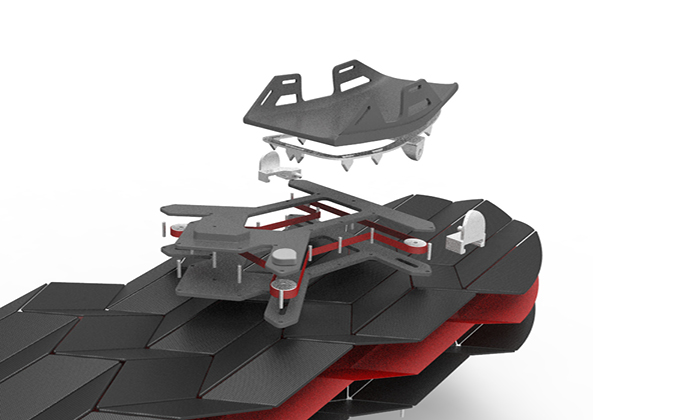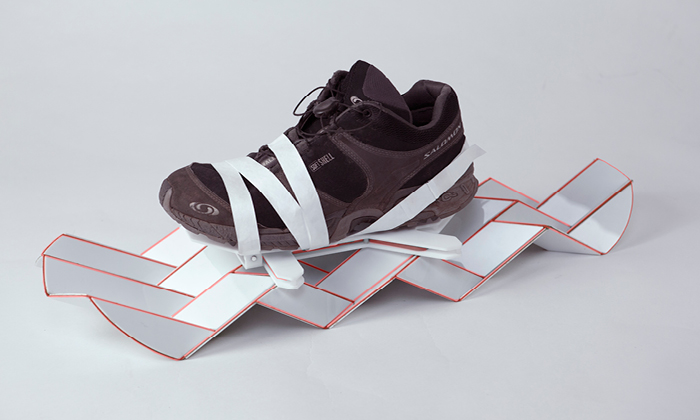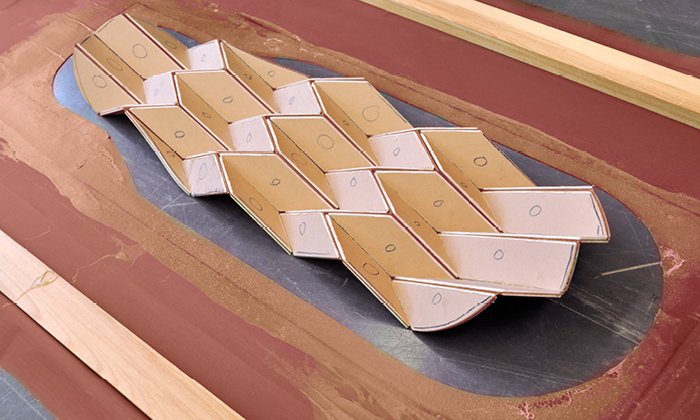 Contour² Camera Mount
The challenge posed during a collaboration with Contour Inc. was to define a new use for their line of small and rugged action sport cameras, allowing their customers to "get the shot no one has ever seen before."
The Contour2Â Mount is an accessory that facilitates the use of a Contour camera with a device such as a SLR, DSLR, point and shoot, or second video camera, allowing for simultaneous capture of wide angle video alongside photographs or additional video footage.
Featuring two points of attachment through retractable tripod and hotshoe mounts, the Contour2 Mount allows for concurrent use of additional camera accessories. A segmented arm provides the photographer or videographer ultimate control over the composition of their Contour camera footage.
Additional Information
---