Projects

Patina
A new way to connect the physical photographs that matter most to us with the stories we wish to preserve. Patina bridges the gap between old and new media, providing a more meaningful and permanent way for people to interact with their most cherished photos. In this digital application you can add meaning to photos by connecting memories, stories, and other associated photos, to create a more detailed memory of that experience. You can embed stories directly in a photo and then, by looking at that photo's timeline, see who else has 'touched' it over time. The collections of photos reintroduce the idea of being selective about those that matter most to us, when we have access to so many digitally stored pictures.
---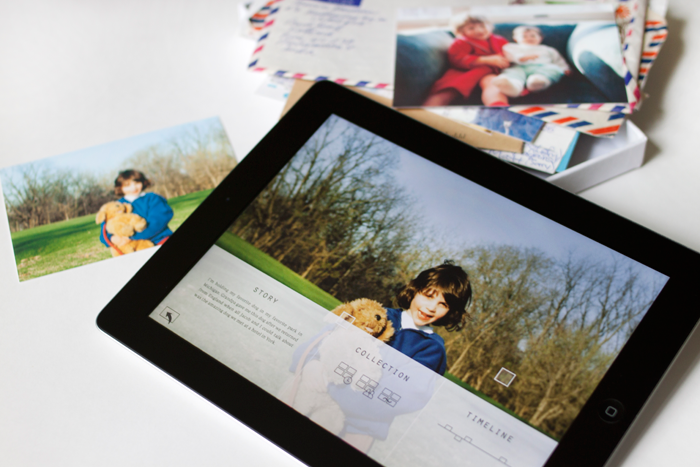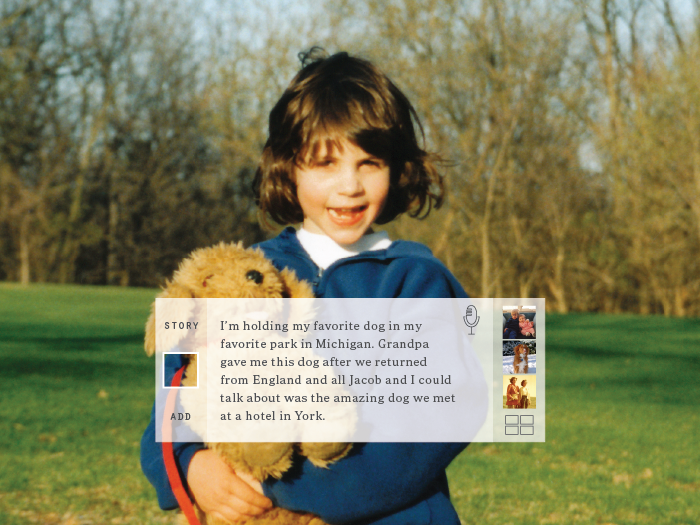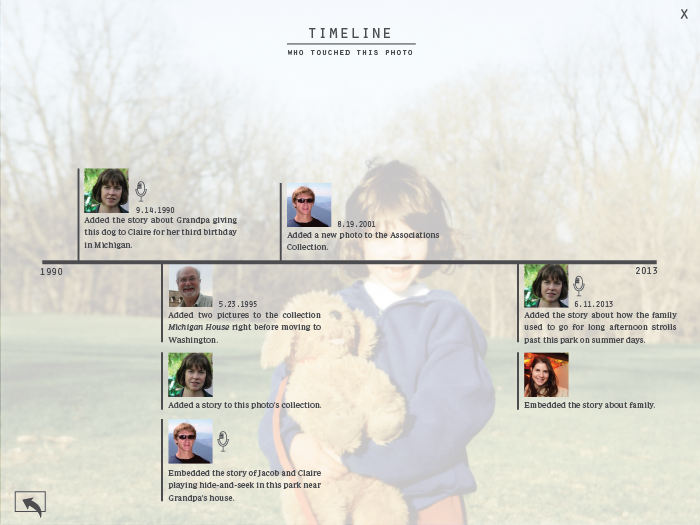 Lingering Smoke
Lingering Smoke is an installation that remembers the Thirty Mile Fire through the words it left behind. It tells the story of a past tragedy that shaped the small town of Twisp, Washington, and emerges out of a warehouse damaged by the fire. Inside the installation, individual voices and stories cut into suspended strips appear fragmented, each telling a different story of the fire. From the outside, the density of stories blends to tell a unified story of the fire. People can experience the contrast between fire as a contained mass, while standing outside the installation, and as an engulfing presence, when standing within the dense mass of stories. Voices of survivors fade quietly between the sounds of crackling embers.
Additional Links
Process Documentation
Design/Architecture Collaboration
Additional Contributors
Robin Yoo
Warren Pope
Henry Sohn
---
Media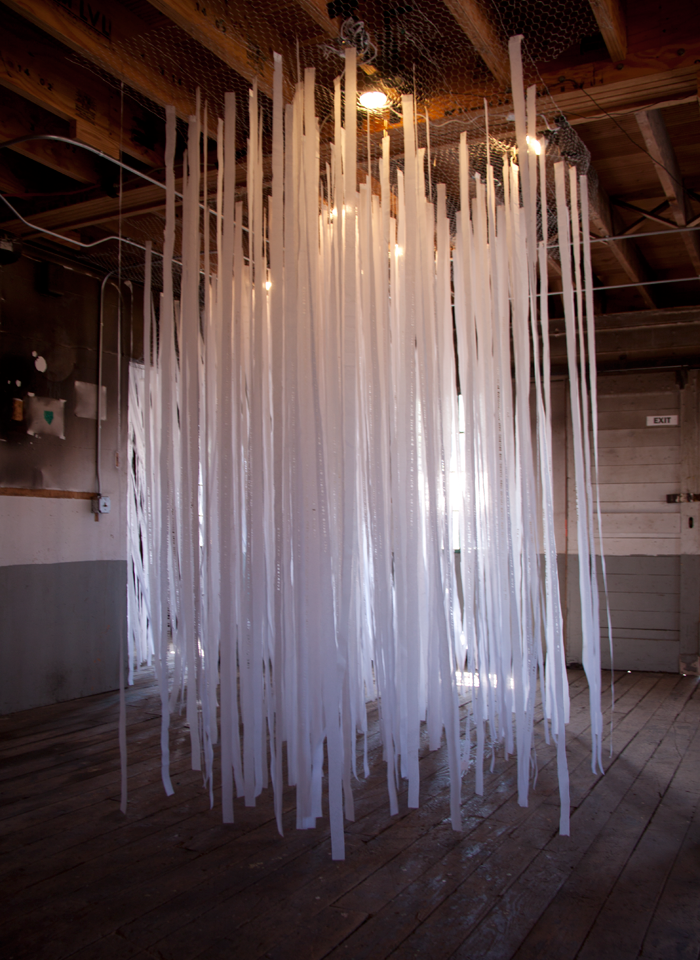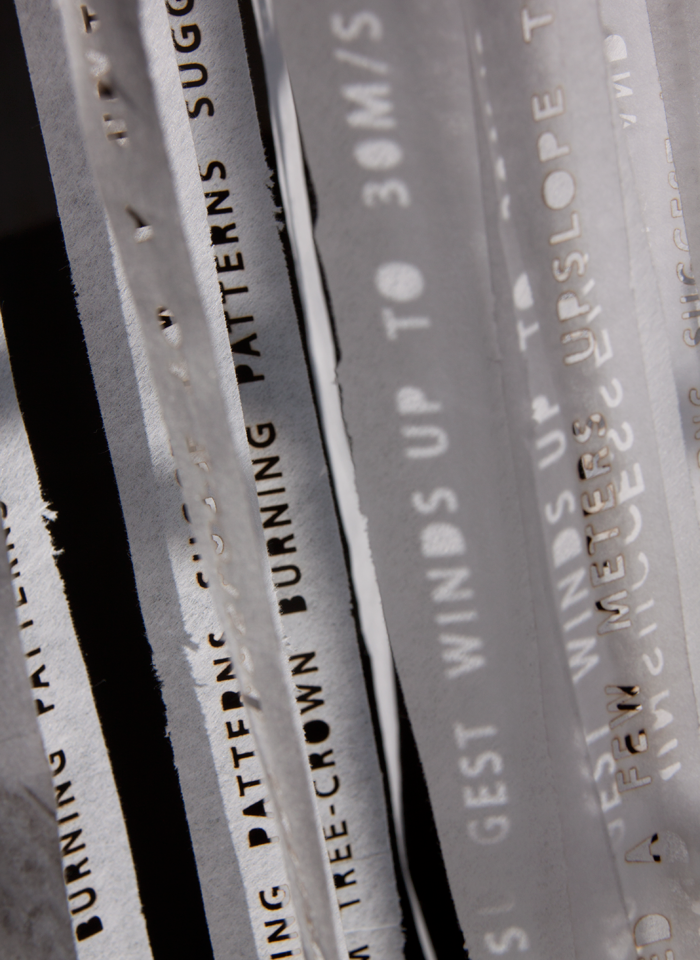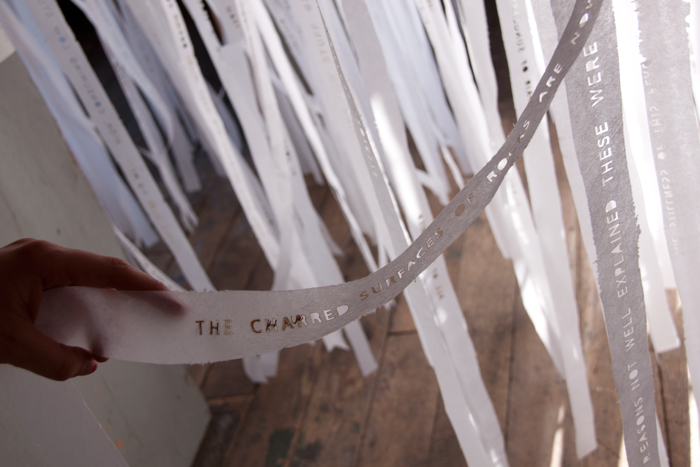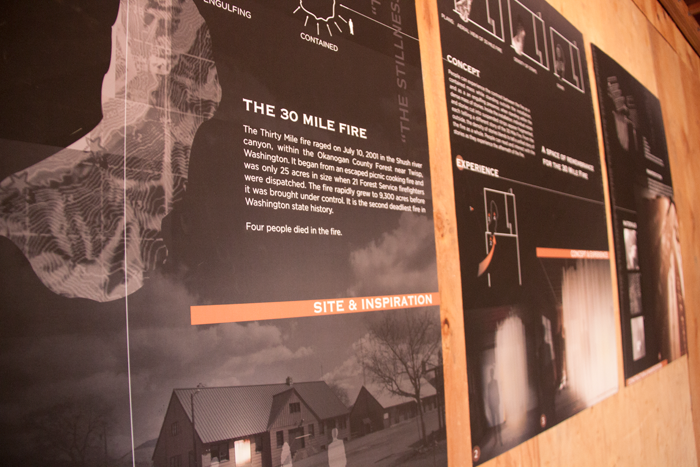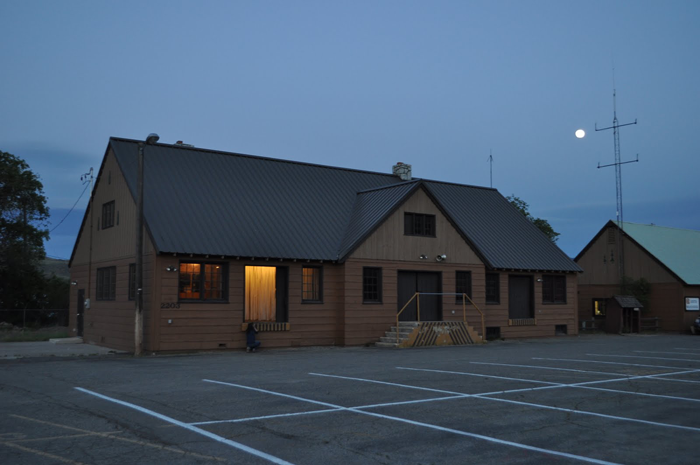 Marko: Travel Guide
Like a local friend, Marko shares the best local spots as you explore a new city, and helps you get to the places you know you can't miss. As you research your trip and wander around the city, Marko can store must-see locations from the internet, as well as photo, text, and voice memos. Everything you save is displayed in Marko's queue: a dynamic list that helps you plan where to go next, based on time, location, and business or museum hours. If you run out of things to do, or just want a surprise, Marko has a Black Book of local recommendations for activities, sightseeing, restaurants, and more.
Additional Information
---
Team Members
Media