Aohkíí
The most consistent complaint about water filters is the amount of effort and time required to get potable water. Aohkíí is a water retrieval system that efficiently utilizes human input to supply water via the on-demand bottle and the hand crank filter. The water filter pump utilizes mechanical advantage with both a hand crank and beveled gearing. With this method, the user can filter more water with less effort. The water flow through the system remains constant without clogging since it is a ceramic filter. Modeled after a coffee press, the bottle filters water by directing water up through the center ceramic filter and into the interior nested bottle. Pressing the interior bottle into the outer bottle until the lid contacts both surfaces, turns on the three ultraviolet lighting strips.
---
Media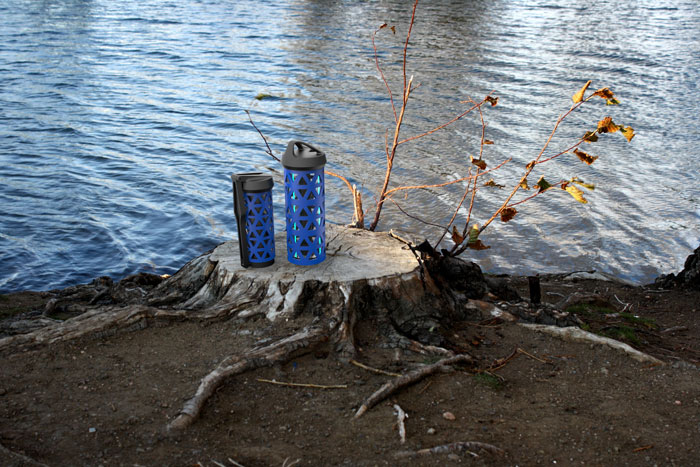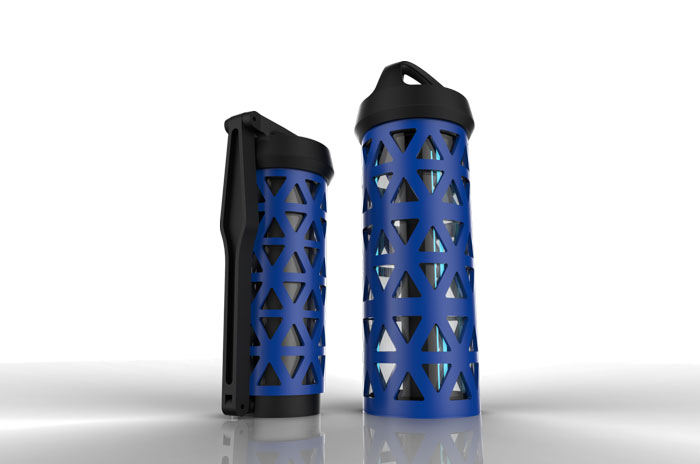 Communications Firefighter Mask
Communication for firefighters is critical, which is why this mask redesign incorporates a head-up display with external and internal speakers. The internal speakers do not cover the ears, but are instead aimed toward them which does not hinder the firefighter's ability to sense heat or hear the environmental noise. Each mask has "Partner Priority" bluetooth setups in which the nearest masks, or paired masks, are amplified over other radio chatter enabling firefighters to effectively communicate to their team members about current situations and required actions. Reducing stress over the ability to relay information also greatly reduces unnecessary risks associated with lack of understanding.
---
Media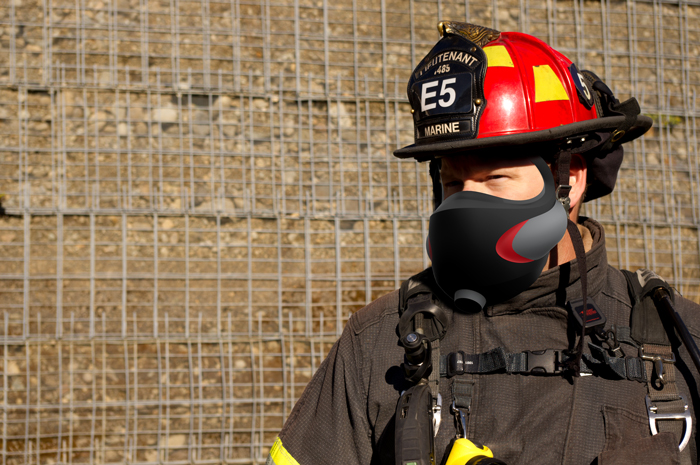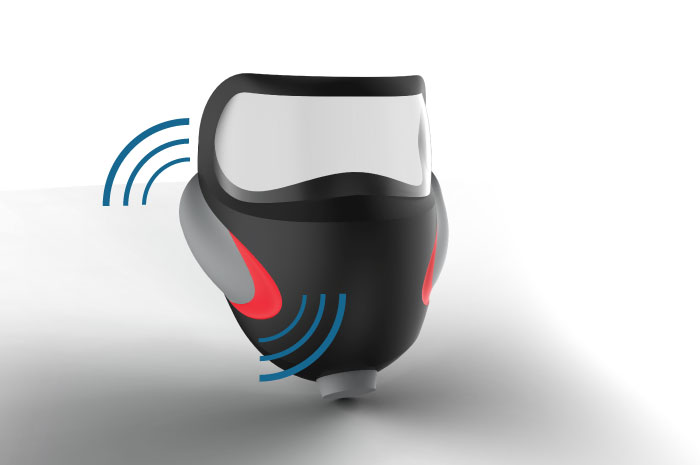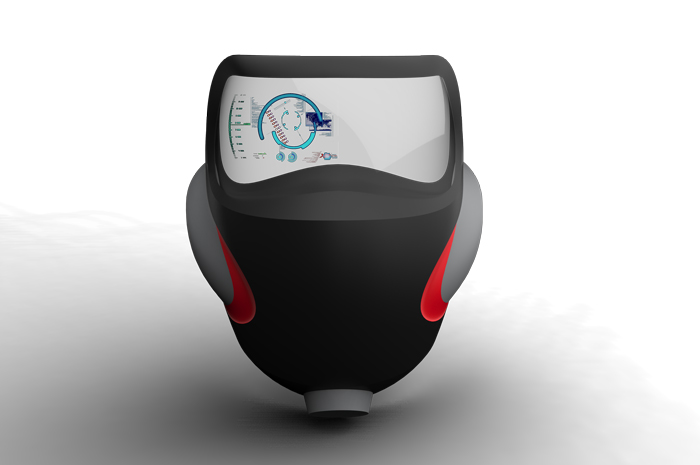 Ni't | A Single Serve Coffee Maker
Translating a prior abstract form study, based on the words "aggression" and "velocity" which was made with only the band saw, into a coffee maker required physical similarity and manufacturing technique. Designing a functional interactive product required keeping within that prior set of aesthetics, visual language, and construction method. Following the curve of the form makes an easy transition between turning on the coffee maker, to inserting the pod, to begin brewing. The transparent reservoir shows the water level from the front and back of the machine which is also removable to fill directly.
---