Oh Shit
Oh Shit is a sex education mobile site that focuses on providing age-relevant and contextually appropriate information to teens in the moment they need it most.
Sex education in school focuses on prevention, but doesn't tell teens what to do if prevention fails. This defines the "Oh shit moment." Rather than having teens look to unreliable information sources on the Internet, Oh Shit provides a mobile site that gives information to teens directly in a non-biased and approachable way. View the live site on your mobile phone at ohshit.info.
Additional Information
Research Documentation
Design Process Book
---
Media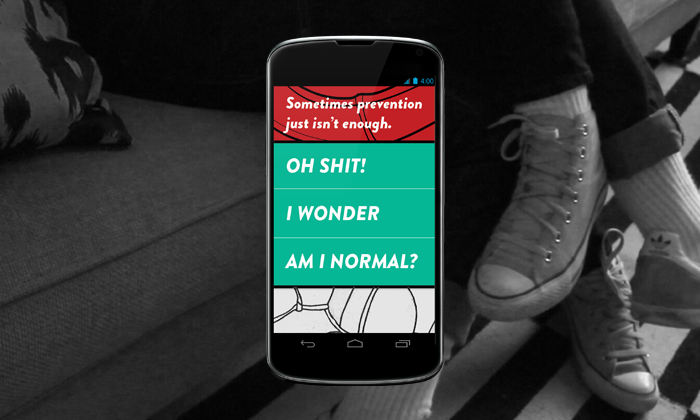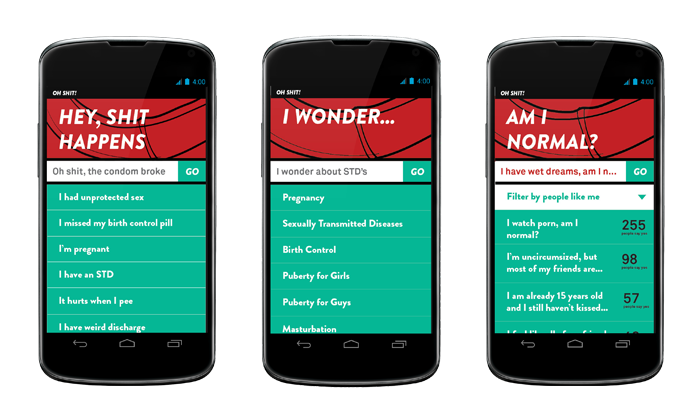 The Legend of the Fire Spirit
The Legend of the Fire Spirit installation was designed and built for the culture and history of the Eastern Washington town Twisp. It builds on the regional tradition of myth and storytelling to explain the dynamic between people, forest, fire and how it evolved as time passed.
The installation provides a cyclical experience, where the viewer first travels forward through the installation, seeing a myth about fire and the Methow Valley. The story is depicted through a series of projected icons upon the boards which create a perspective illusion, changing the experience depending on where the viewer stands. The installation was built into a shed on the site of TwispWorks, a community organization.
Additional Information
The Legend
Process Documentation
ARCH[BE]LOG Collab/Fab Article
Additional Contributors
Chris Tritt
---
Team Members
Media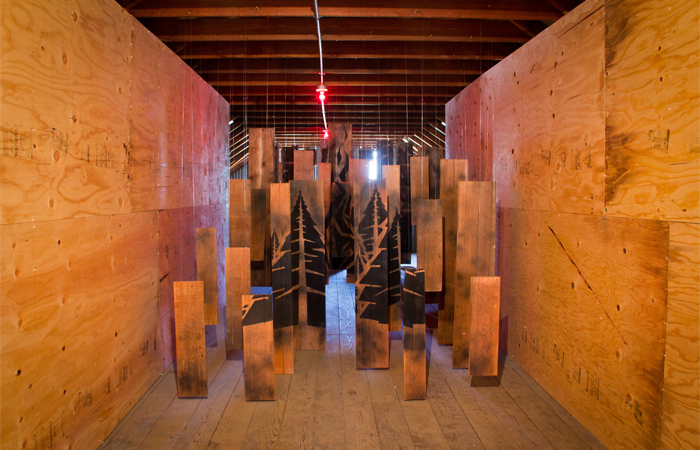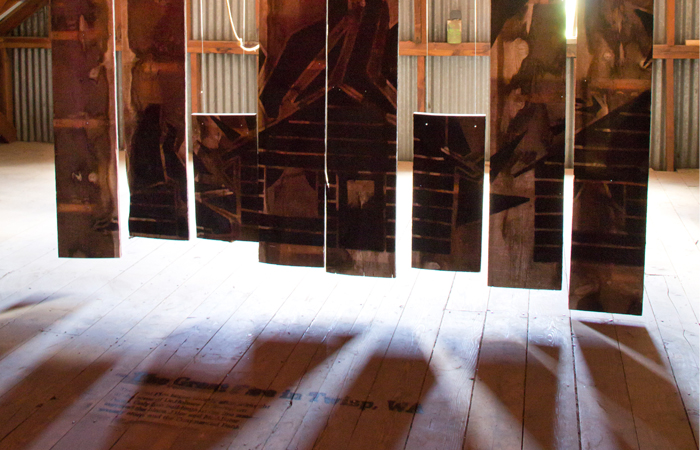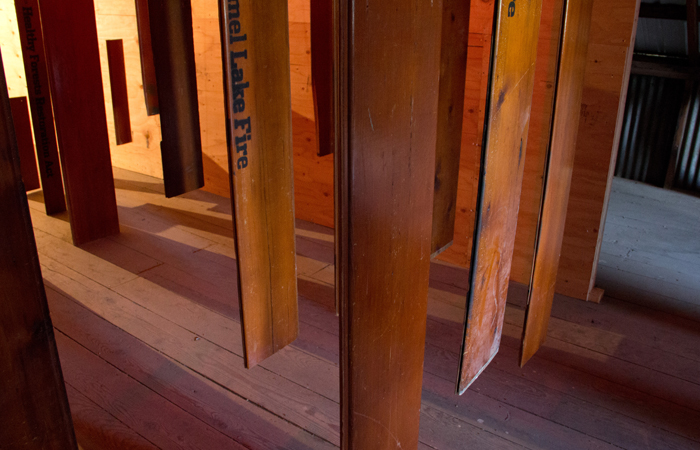 Community Slate
Community Slate is a platform for city planners to inform neighborhoods about development projects and gain feedback throughout a project timeline. Through a development sign, mobile phone, or desktop, residents are able to access the system and provide their input. Community Slate gives city planners access to valuable data about a neighborhood from the people who are affected most by the urban planning process, the residents.
Additional Information
Additional Contributors
Jon Cook
Asmi Joshi
Brad Trinnaman
---
Team Members